Recent Articles
31/12/2022
As 2022 comes to a close and we look forward to 2023, we remember some of the models that helped make 2022 another great year.
We would like to thank every single contributor to QDT this past year – QDT would not be the same without you – and every collector who has come to QDT when they are adding more models to their collection.
Let's make 2023 a wonderful year together!

Read more>
---
15/09/2021
For all collectors who have not been able to go to a car or race event over the summer months this year, we are pleased to give you the next best thing! Kindly supplied by The Pennsylvanian Collector who has taken lots of photos of many of the cars at The 2021 Pittsburgh Vintage Grand Prix.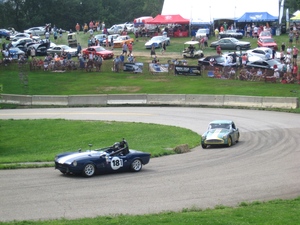 Read more>
---
03/01/2021
It has been the strangest of years for everyone – we think we can all agree on that. As we look back over 2020, we are especially grateful to every single collector who has contributed to QDT, whether as a buyer or a seller. We feel blessed that our business has continued notwithstanding all the turbulence that 2020 brought in its wake. Our work (although it never quite feels like that!) has been the one constant for us and the one place where life continues normally for us. We hope that collectors have found a little diecast distraction at QDT too.
We look back at some of the most memorable toys over the past year and after much 'debate', we have selected just one model per month (with the exception of November where we had to opt for two!).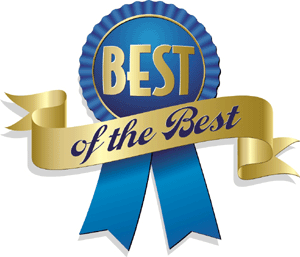 Read more>
---
13/06/2020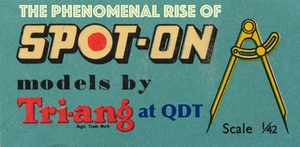 Noteworthy results at QDT Auction!
Spot-on models are breaking new ground with collectors enthusiastically embracing the opportunity to fill those gaps in their Spot-on collections. QDT Auction results bear witness to the increasing determination of collectors to get those rare colour issues that are so seldom available for sale. The strength of this market has been quite breath-taking for us and it reinforces the belief that investing in the 'right' diecast model is not only one of the most enjoyable hobbies but can prove an extremely sensible investment, too!
Read more>
---
09/05/2020
Part of The Eric Morris Collection.
This collector has been on a mission. As a result of twelve years determined searching, a probably unique collection of original Corgi press advertisements has been compiled. A remarkable collection that vividly evokes this bygone era.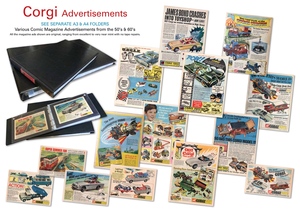 Read more>
---
19/04/2020
New features at QDT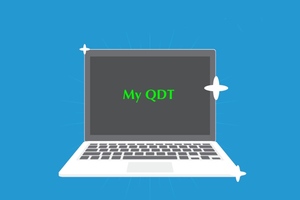 Read more>
---
08/01/2020
A small but bewitching collection of rare or super-rare models.

Read more>
---