Trade Box 6 x Corgi Super Juniors E2009 James Bond Aerocars
Trade Box 6 x Corgi Toys Super Juniors E2009 James Bond Aerocar. Mint/boxed (little box wear to some). Very scarce. From The Wesley Lodge Collection.
Notes
A rare item, unsold old shop stock Corgi Trade box contains the full complement of 6 x E2009 James Bond Aerocars! This unlicensed model, inspired by the James Bond film 'The Man With The Golden Gun' is typically one of the last items to be added to a James Bond collection.
Each car/aeroplane is in unused condition, still displayed within the virtually pristine-pristine card inners: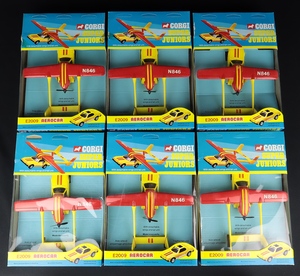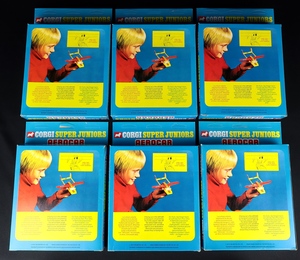 With a bright red and yellow finish, intact propeller, and complete red, yellow and black labels.
The outer boxes have remained tucked away in the Trade box for decades although sone have a little minor wear now. Three examples have a little cellophane puncture, three have a little old tape in place, and one has a little card rub. All three push-out sections on the header card are unpunched in every case.
Colourful graphics, and instructions on box reverse.
Sturdy original card Trade Box with informative print.
Reverse view: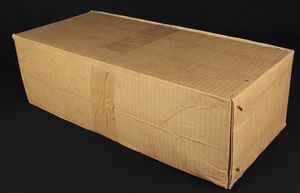 A scarce and desirable item.
You may like