Corgi 267
Original Prototype of the 1st issue Corgi 267 Batmobile, with original artwork for the outer box, card plinth & Instruction Leaflet. ORIGINAL PICTURES PERTAINING TO THIS ITEM INCLUDED. An important piece of Corgi history/museum piece from 'The Monty Calme' Corgi Collection.
Notes
The Monty Calme landmark Corgi Collection, covering the width and breadth of Corgi models amassed over decades by an exuberant collector. The Monty Calme collection is a truly astonishing gathering of the best of Corgi models and ephemera, including rare and unique pieces and point of sale items. The largest collection we have ever seen.
Originally sold at auction in 2001 as part of the collection of Jerry Fisher, U.S. importer of Corgi at Reeves International.
This is a sensational item and one of the key pieces from this impressive collection.
The importance of this iconic piece cannot be over-estimated; in collecting Corgi terms, it does not get much better than this!
The prototype Batmobile in resin has a matt black finish, no bat logo wheels at this point, but the rest of the details are in place and the chain slasher blade and turbine jet exhaust are operative. Both seated figures of Batman and Robin are in place, the cockpit has a chrome finish, the rocket tubes have a silver finish. Clear cockpit windows. The release button for the slasher blade, and the slasher blade are bare metal. The casing around the jet exhaust is composed of a silver framework with clear plastic panels. Aerial. Red Bat logos on both doors. Shiny flat machined wheels and wide ridged tyres.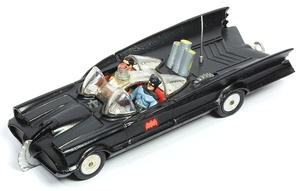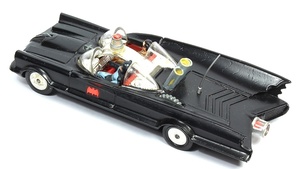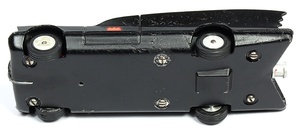 The precious, original, hand-painted artwork for the card stand and outer box which adds such an important dimension to this piece is truly thrilling!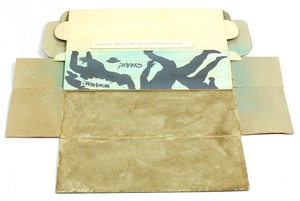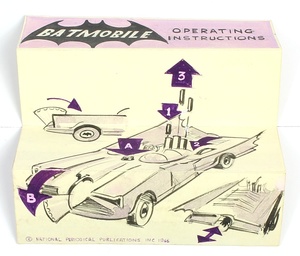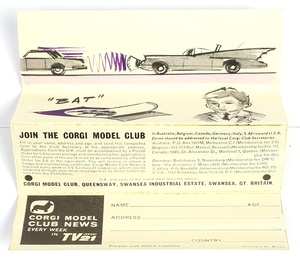 The card plinth which has the now familiar scene depicted in bold colours with cartoon details – all here in its draft phase. Each aspect is hand drawn and painted.
The outer box continues the theme – and again we gaze upon the iconic figures of Batman and Robin and the Batmobile, hand-drawn and painted. One large and one small flap are detached. One of the fragile end flaps is missing.
Original pictures are included: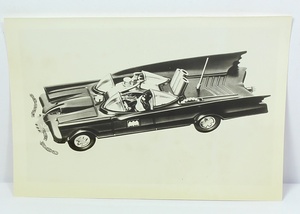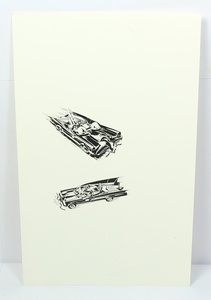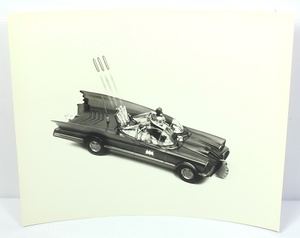 An immensely fascinating and exciting item – we feel privileged to offer this iconic Corgi item for sale.
If you have any questions, please do feel free to email/text or phone us. We will be happy to here from you.
You may like