Corgi Advertisements TV21
Product Details
A compilation of 84 original TV 21 Corgi Advertisements. A rare and fascinating insight into Corgi's heyday from a dedicated collector. Part of The Eric Morris Collection. QDT starting bid £500. Please note that QDT apply 12.5% buyer's commission. See the latest BLOG!
Notes
This auction is for 84 original TV21 Corgi advertisements (dated 1965-70).
With a career in graphic design, it is no surprise that this collector developed a sustained interest in period Corgi advertisements. They encapsulate so much of the enthusiasm and creative inspiration that resulted in some of the iconic Corgi models that we remember and wish to own either for the first time now as adults or buy again, and perhaps this time relive the enjoyment of owning that must-have toy from our childhood. Nothing quite captures the mood of the time like the advertisements that ignited our wish to own James Bond's Aston Martin, that exciting Chipperfields Gift Set, the remarkable Batmobile, the amazing Silverstone Set, the musical Wall's Ice Cream Van, etc. etc. The list is almost endless!
To assemble a collection of the advertisements from this period is no mean feat.
This meticulously presented Folder of TV 21 Corgi advertisements held us fascinated. A worthy accompaniment to any Corgi Collection, and a must-have piece for a dedicated Corgi collector.
Here are just some of the highlights in our opinion.
The rare Corgi advertisement from the first issue: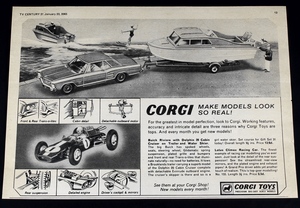 And this full-page ad. for sheer impact from October 1965 – no wonder Corgi 261 James Bond's Aston Martin created such a demand: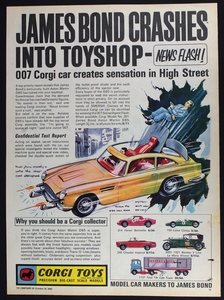 Half-page ad. from February 1966: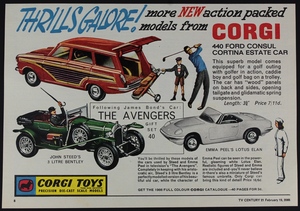 Full page ad. from April 1966: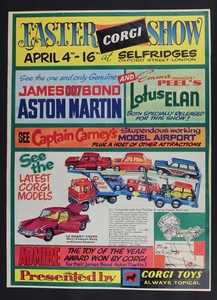 The remarkable Batmobile ad. from November 1966. KAPOW!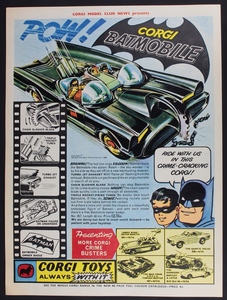 Full page from 1967: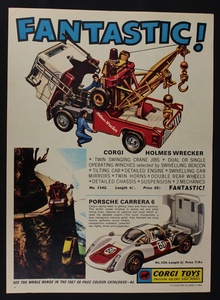 And December 1967: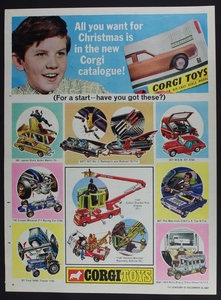 Summertime 1968 half-page ad: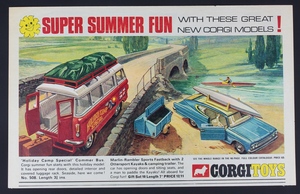 December 1968 full page: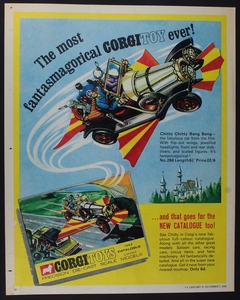 Two half-page ads. from early 1969:
Full page ad. from August 1969: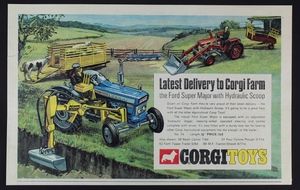 And finally, from November 1969: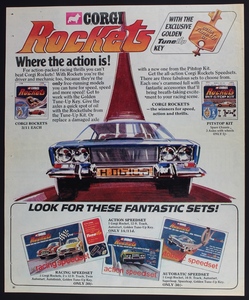 And there are plenty more! 84 in total.